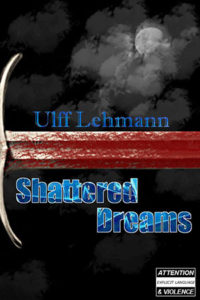 Joining me today is author, Ulff Lehmann, who has a lot to say about writing, and his epic fantasy 'Shattered' books in general. Thank you, Ulff, for taking the time to chat to me. Please sit down, get comfortable and let's begin.
About Ulff Lehmann
German born but English writing author, Ulff Lehmann, was raised reading almost any and everything, from the classic Greek to Roman to Germanic myths to more appropriate fiction for children his age. Initially devouring books in his native language, he switched to reading English books during a year long stay in the USA as a foreign exchange student.
In the years since, he has lost count of the books he has read, unwilling to dig into the depths of his collection. An avid fantasy reader, he grew dissatisfied with the constant lack of technological evolution in many a fantasy world, and finally, when push came to shove, he began to realize not only his potential as a story teller but also his vision of a mythical yet realistic world in which to settle the tale in he had been developing for 20 years.
Read More