What's The Prolific Reader all about?
As the title of this post suggests, The Prolific Reader is a repository of free books that are available to download via instaFreebie.
The difference between The Prolific Reader and other instaFreebie promotions is that all books listed here are permanent or semi-permanent (minimum three months) and are available to download from instaFreebie for as long as they are listed on the page. If a book has a 'download expiry date' on instaFreebie, it will be displayed in the listing. (Most instaFreebie promotions are for books that only have a short window of opportunity to download them. Blink and you've missed your chance!) instafreebie
Over the past month I have been working with over 72 authors to bring together 88 books in the following genres:
Fantasy (urban / dark / paranormal)
Paranormal Romance
Science Fiction
Horror
Children's Fiction
UPDATES:
March 24, 2017 — There are over 400 books on The Prolific Reader in 24 genres! Christian Fiction is the latest genre to be added.
February 21, 2017 — There are now almost 400 books on The Prolific Reader in 23 genres! New genres for February include Historical Romance and Speculative Fiction.
December 17, 2016 — The Prolific Reader now includes all genres except erotica. Check back often to see what new genres have been added, and of course the new books!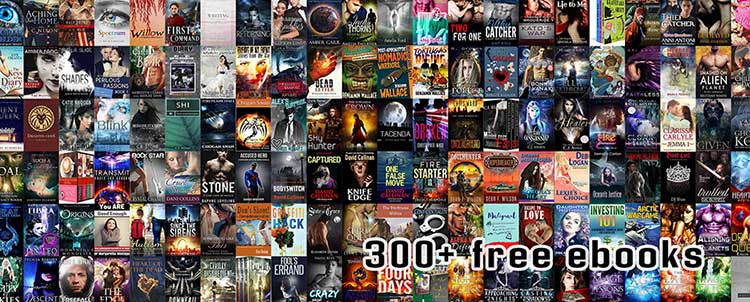 We've included a little bit more information about the books than you can currently see on instaFreebie. Like to read a blurb when a cover has caught your eye? All the authors have supplied a brief description for each of their books. And you'll also be able to tell if the book is a Novel, Novella, Short Story or Preview ('sneak peek'). instafreebie
All this information is there to help you decide if you want to download a book. Of course, as they're free, you may not care about any of the extra information that's provided. That's okay as well. The authors involved would be only too happy if you selected their book to download and read. instafreebie
The page will continue to grow and evolve as more authors and their books are added. Naturally some of the semi-permanent listings will eventually drop-off as well, but there will be plenty of time to download any or all of the books shown on the page. And of course, once you've downloaded a book, it's yours to keep forever. instafreebie
What's the catch?
In most cases, when you download a book you'll be automatically signed up (subscribed) to the author's newsletter. instafreebie
If you don't really want to receive regular emails (they can vary from once a week to one a year!) you can simply unsubscribe when you receive your first email or newsletter from the author. Please do have a read of their first email, as you might find that they offer freebies, discounts and other incentives to stick around, or you might just connect with whatever it is they have to say in their welcome email. After that, if you still want to unsubscribe (the 'unsubscribe' link or button usually appears at the bottom of the email) we understand, and thank you for not simply moving us to the 'Junk' folder. instafreebie
Okay, now I feel my conscience is clear and that you haven't been tricked into doing anything you don't want to do. instafreebie
Are you ready for your free books?
So, if you're not put off by an email or two, what are you waiting for? Why not head over to The Prolific Reader now and start downloading today! Don't forget to bookmark the page and check back every now and again to see what's new! instafreebie