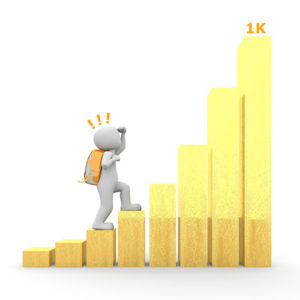 1K Book Challenge: The final results are in for everyone to have a squiz at
What a hectic 12 months this has been. The last quarter of 2016 saw me full of nail-chewing nerves (though I didn't actually chew my nails — I comfort ate instead). It was going to be reasonably close, with a final surge in sales.
For those of you who have no idea what I'm talking about, the 1K Book Challenge involved me declaring that I would get a tattoo if any one of my books reached 1000 sales between April and the end of December last year.
Read More