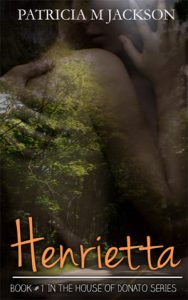 My last interview for 2018 is with Patricia M Jackson, author of romance books, including the House of Donato Series. Thank you, Patricia, for taking the time to chat to me. Please sit down, get comfortable and let's begin.
About Patricia M Jackson
Patricia M Jackson writes romance novels with a mixture of realism and fiction. Sometimes they are comedies or could be classified as suspenseful. Often they're a mixture of both. Her House of Donato Series features a group of new adults finding love in a turbulent world. She also writes novellas and short stories on occasion. She's a member of several writer groups, including Northern Lights Writers, a chapter of the RWA. You can find her living in the Minneapolis area with her husband and geriatric dog, Charlie.
Read More