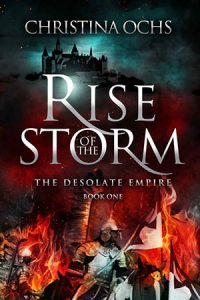 Joining me on the couch today is author Christina Ochs, whose love of history has been cleverly woven into her historical and military fantasy books. Thank you, Christina, for taking the time to chat to me. Please sit down, get comfortable and let's begin.
About Christina Ochs
Until recently, Christina Ochs lived in a semi truck, traveling all over the United States. Right now she's temporarily settled down in Eugene, Oregon with her husband and two cats. She is the author of The Desolate Empire Series and the upcoming War of the Four Gods Trilogy.
Read More