Joining me on the couch today is author Christina Ochs, whose love of history has been cleverly woven into her historical and military fantasy books. Thank you, Christina, for taking the time to chat to me. Please sit down, get comfortable and let's begin.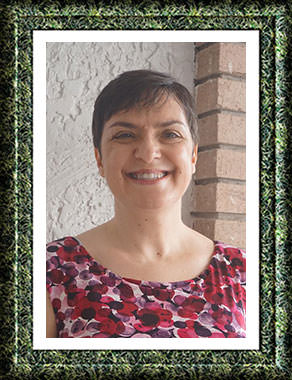 About Christina Ochs
Until recently, Christina Ochs lived in a semi truck, traveling all over the United States. Right now she's temporarily settled down in Eugene, Oregon with her husband and two cats. She is the author of The Desolate Empire Series and the upcoming War of the Four Gods Trilogy.
What's the name of the book you're here to talk about?
Rise of the Storm
Tell us a bit about your book
Prince Kendryk's life is perfect.
But if he stands up for the truth, he risks losing it all.
As the ruler of Terragand, Kendryk governs his kingdom with a fair hand. Craving only the love of his beautiful wife and a future for their three children, Kendryk seeks the best for all under his care.
But when a befriended member of the clergy is tried as a heretic for urging reform of the faith, or risk a coming catastrophe, Kendryk makes one grave decision that threatens to lay all he has labored for to ruin.
Labeled a rebel and traitor, Kendryk finds his homeland crushed between the iron hands of war and the merciless command of the Empress Teodora. The only chance of salvation rests in alliance with like-minded rulers. But even that may not be enough to reverse the tide created by the sheer military might of the Empress and her commanders.
Torn between his heart and his duty, can Kendryk and his allies defy the oppression of the empire and reclaim their freedom? Or will all-consuming war destroy everything it touches?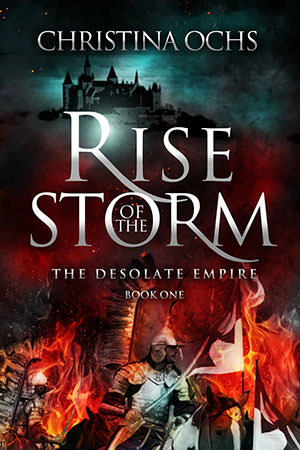 Where do your ideas come from?
I love reading history books and most of my book ideas are inspired by real events. Lately, I've had to confine my reading to research for the series I'm currently on, or I get too many ideas. In fact, last night I was watching a documentary on Ivan the Terrible, and thought, "hmmm." But I've already committed to Peter the Great for the series after next.
Have you always liked to write?
I've wanted to write ever since I could read. When I wasn't reading, I was making up stories in my head, usually starring myself. Early on, I read historical tales and incorporated them into my schoolwork. My mom still has a story I wrote in the 3rd grade. It was a rather lurid tale, told in the first person. I was a captured Royal Navy officer (while still being a little girl) who overcame a ship full of dastardly pirates single-handedly. Naturally.
Do you read reviews of your book(s)? Do you respond to them, good or bad? How do you deal with the bad?
Not anymore. Even a mildly critical one could plunge me into the depths of despair. I once second-guessed myself for months after a reader offered some really detailed criticism. But I also learned that positive reviews didn't help me in the long run. Sure, the validation is nice, but I caught myself catering to reader expectations laid out in some of those nice reviews. Now I do my best to ignore all of them. It's just not worth the emotional turmoil.
Is there a certain type of scene that's harder for you to write than others?
Love scenes. I keep them pretty tame because I can barely manage writing a kiss without cringing. It works out ok because I try to keep my books PG13 so my teenage nieces and nephews can read them.
What are you working on now?
I'm writing Blood of the Empire, the sixth and final book in my Desolate Empire series. It's based on the 30 Years War (1618-48) and sometimes I feel that's how long I've been working on it, even though it's only been four years since I started the series.
How has your environment or upbringing impacted your writing?
Even though I'm covering a pretty dark topic, I have a hard time turning my characters truly evil. I suppose the main villain and her henchgirl are pretty awful, but it's hard for me to keep people from being nice to each other. I'm pretty sure that originates from my mom's insistence that my brothers and I never be mean to each other. (At least when she could see it.) I also like exploring the intersections of personal and public religious feeling and I'm sure that interest stems from long conversations about politics and theology with my dad when I was a teenager.
What advice would you give to your younger self?
Don't be afraid- and write! In my teens and early twenties I badly wanted to be an author, but let others talk me out of it for fear of starvation and judgment. I really wish I hadn't listened. Even if I'd never been published, I would have had so much more experience by the time I had the opportunity.
What would the main character in your book have to say about you?
It's more of a night job. I teach English to Chinese children online. Since I have to match after-school hours in Beijing, I usually teach from about midnight to six am. I'm not crazy about the hours, but it's a lot of fun, and still leaves me plenty of time to write.
Are your characters based on real people, are they imaginary or a combination of both?
Some are. Quite a few of the main characters in my series are loosely based on historical figures, though I have a bad habit of turning them into women. I also sometimes base a character's personality on someone I know. A character from early in the series is a lot like my sister, and she was mad at me when I killed her off!
Where can readers go to discover more about you and your books?
Website | Blog | Facebook | Twitter | Amazon Author Page | Instagram | Goodreads
---
Rise of the Storm is out now!
Available formats: ebook and paperback