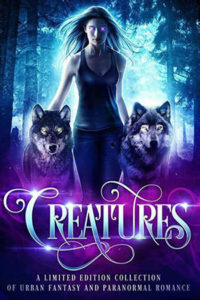 Joining me on the couch today is author Laura Greenwood, who likes to write (that's a given), cook and bake. Thank you, Laura, for taking the time to chat to me. Please sit down, get comfortable and let's begin.
About Laura Greenwood
Laura is a speculative fiction & romance author, often mixed together! Whether it's shifters, princesses or theatre lovers, the stories she writes are the ones that get stuck in her head!
When she's not writing, she likes to cook and bake, as well as read a wide variety of genres. She's also a Brownie Guide (or Girl Scout if you're in the US) leader.
Her main series, the Paranormal Council, is a paranormal romance series featuring shifters, necromancers, witches and more.
Read More