Today I had the opportunity to speak with multi-genre author Suzanne Jenkins, whom I'm lured away from her cozy home with a suggested trip to Costco. Thank you, Suzanne, for taking the time to chat to me. Please sit down, get comfortable and let's begin.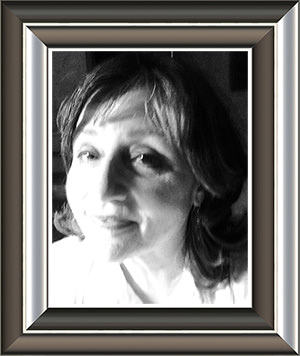 About Suzanne Jenkins
Suzanne Jenkins writes contemporary fiction from an isolated location in the north San Diego county mountains, rarely coming down unless it's for a trip to Costco. A member of the Romance Writers of America, she also writes page turning Science Fiction, Mystery, and Crime Fiction. A former operating room nurse, she loves writing medical scenes, and researching to get details right.
---
---
What's the name of the book you're here to talk about?
Perfect for Him
Tell us a bit about your book
When a young wife and mother discovers she hasn't got long to live, she discovers a unique way of making sure her family will be okay after she's gone. Implementing her plan keeps her busy until the end, when everything falls into place perfectly.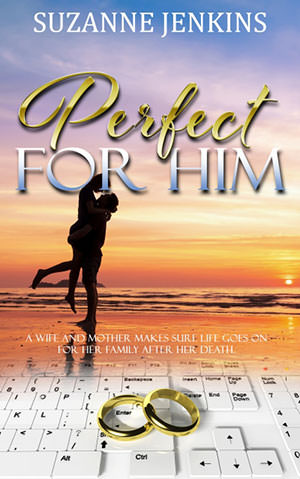 If there was a film or TV adaptation of your book, who would you like to see play your characters?
For the wife and mother, Harley, I think Emma Stone would be perfect. Zac Efron for Jason, her husband. I rarely go to the movies or watch fiction on TV, so I'm not even sure what they're like on the screen. But they have the right look.
Give us an insight into your main character. What makes them unique?
I know Harley, a fantasy woman in my heart, the perfect wife and mother, the nurse everyone loves at work. If anyone is in need, Harley is right there, helping out. When breast cancer hits, she doesn't want to say, "why me?" but she does anyway. Her sister is going to have a baby, her mother is retiring, her four daughters are growing up, and she doesn't want to miss out on a thing. Missing out, knowing when she is at the Jersey shore with her family that it most likely will be the last time, that's what bothers her. But the worst thing is worrying about her husband and daughters' wellbeing after she'd gone.
Where do your ideas come from?
My ideas come from life, and especially from the things I worry about. The what ifs. What would I do in an ideal world if a situation should arise? In my book, Pam of Babylon, I was obsessing over what I would do if my husband had an affair. The idea that I could be so forgiving and so loving that I'd embrace the mistress was powerful. Of course, I'd never do that! But If I was rich and beautiful and had nothing to lose, I might.
What do you think of book trailers? Do you have a trailer or do you intend to create one for your own book?
I love book trailers and I love making them, using Animoto. https://youtu.be/EDCplGIIaiw
What writing advice do you have for aspiring authors?
Don't give up. Keep writing. Don't read reviews, because they are just opinions. You know what you want to write. Just write!
If you didn't like writing books, or weren't any good at it, what would you like to do for a living?
I already did it, was a nurse for thirty years. But I love what I do now so much. I love the writing, the marketing, the networking, helping other authors promote their books.
Do you read reviews of your book(s)? Do you respond to them, good or bad? How do you deal with the bad?
I'm working at not reading them, but the good ones are great promotion tools. I get hurt when I read a bad one, unless it's deserved. If they've pointed out something that can be changed, I usually do it. But most of the time a bad review is just because the reader didn't like the story. That's their opinion.
What is your best marketing tip?
Grow your own email list. Also, I love social media! Facebook ads and networking with fans is crucial for me.
What is your least favourite part of the writing / publishing process?
Obsessing over sales!
Is there a certain type of scene that's harder for you to write than others?
I don't do good sex scenes. They read like a surgical report.
What are you working on now?
I always have several stories going at once. I'm concentrating on The Jade Emperor, a story about a Vietnam veteran approaching retirement who discovers he has a son from a relationship which took place when he was there in the 1970s. I'm shocked at what is happening as the story progresses because I didn't imagine it would turn out this way.
What's the strangest thing you have ever had to research for your book?
For The Jade Emperor, I picked my husband's brains unmercifully about his tour of duty in Vietnam with the US Air Force. It was a healing time for us because his experiences there were not something he comfortably shared in the past. The way the veterans were treated when they returned home from the war was a travesty. So forty five years later, he talked about what it was like for him and the other men and women who served.
Where did your love of books come from?
I think I was born with it. I can still remember the moment I learned to read! Something just clicked and I understood what the letters said. I've been writing little stories since childhood.
How long have you been writing?
I started writing my psychological suspense story, The Savant of Chelsea, in 1987. It took almost thirty years to finish. I've been writing full time since 2010.
What would the main character in your book have to say about you?
She'd hate me. I tell all.
Are your characters based on real people, are they imaginary or a combination of both?
A combination of both.
When you're writing, do you listen to music or do you need silence?
I wear noise cancelling head phones, and sometimes ear plugs. Noise is a big factor for me.
What's the best thing about being an indie author?
I just write constantly whatever I want. I don't need any approval.
What do you find most challenging about writing?
Editing. It's expensive, and when you publish six books a year like I do, and give many away free, it's almost impossible to pay for it. I depend on other authors and beta readers a lot for help with editing and proofreading. Mistakes happen and I have suffered the repercussions in reviews.
Where can readers go to discover more about you and your books?
Website | Blog | Facebook | Twitter | Amazon Author Page | YouTube
---
Perfect for Him is out now!
Available formats: ebook