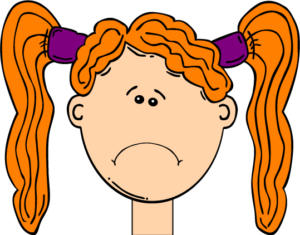 It's almost the end of the year and I am sad. Why am I sad? Okay, prepare yourself for a tirade as I explain why I'm sad.
Note: If you are easily offended, perhaps you should stop reading this article now …
Over the years political correctness has spread like a virus to infect all avenues of our lives. In most cases it's been a good virus, but in some — this one in particular — it's plain awful and wrong.
I live in Australia, which is a predominantly Christian, English-speaking country. Here are some statistics to support that claim, from the Australian Bureau of Statistics website, for the latest census in 2011:
Religious Affiliations (top three)
Christian 61.1%
Catholic 25.3%
No Religion 22.3%
Language spoken at home (top three)
English only 80.7%
Mandarin 1.7%
Italian 1.5%
Australia is a multi-cultural melting pot. I think it's wonderful that we have such diversity here. We can learn a lot from other cultures, just as they can learn from us. We embrace diversity, but in doing so, it appears we've become scared of offending others because their beliefs, be they religious, political or something else — how to eat your Tim Tam? — differ to ours.
Christmas is a classic example. I recently attended an 'End of Year' celebration, and have received a few 'Happy Holidays' cards. Are we so afraid to call an 'End of Year' celebration what it really is — a Christmas party — for fear of offending someone? Where have the cards that say 'Merry Christmas' disappeared to?
Growing up in Australia, Christmas was always Christmas. Anyone coming here from another part of the world would have been aware that we are a largely Christian country, and that we celebrate Christmas. In reality I think there are very few people who are offended by Christmas — that's my personal opinion, not necessarily a fact. After all, we accept and embrace their celebrations, so I'm sure the majority do the same of ours. For example, last month Diwali, which is the Hindu Festival of Lights celebration, was held in Werribee, not far from where I live. A lot of people from different backgrounds attended and it was a huge success — so much so that there are already plans for next year's celebration (www.wyndhamdiwali.org.au/).
Hmm, could it just be the government and business that are driving the push to make these important parts of the year more neutral and nondescript? (Something to think about. Is it all part of one of those dreaded conspiracy theories? Forgive me, that last part was a bit tongue-in-cheek.)
For me, Christmas has not centred religion since I left Sunday school. It is about getting together with loved ones, sharing food and good times. Surely if the minority of people who are offended by Christmas could look at it the same way I do, they would have no cause to be offended. After all, isn't being with loved ones and celebrating life a good thing?
I love Christmas! As well as getting together with loved ones, there's the build-up, anticipation and all the colour — bright baubles, tinsel and flashing lights. Everything is so festive, bright and cheerful. It's Christmassy. I don't want to feel bad about calling it Christmas, or be sad because I shouldn't call it Christmas.
I could easily be offended that Christmas shouldn't be called Christmas any more, yet my being offended wouldn't make any difference. But whatever happened to good old tolerance? I am happy to share this wonderful country with others, but all I ask is for a little tolerance toward our celebrations. Is it easy to be offended. It takes patience and understanding to be tolerant.
Okay, rant over, and I feel better for it.
Take care, stay safe and I'll be in touch in the new year.
MERRY CHRISTMAS EVERYONE!