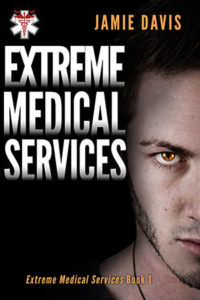 Joining me today is well known podcaster and author, Jamie Davis, who takes being a paramedic to a whole new level in his urban fantasy 'Extreme Medical Services' series. Thank you, Jamie, for taking the time to chat to me. Please sit down, get comfortable and let's begin.
About Jamie Davis
Jamie Davis, RN, NRP, B.A., A.S., host of the Nursing Show (NursingShow.com) is a nationally recognized medical educator who began educating new emergency responders as a training officer for his local EMS program. As a media producer, he has been recognized for the MedicCast Podcast (MedicCast.com), a weekly program for emergency medical providers like EMTs and paramedics, and the Nursing Show, a similar program for nurses and nursing students. His programs and resources have been downloaded over 6 million times by listeners and viewers.
Jamie lives in a home in the woods in Maryland with his wife, three children, and dog.
Read More