Joining me today on the couch is author CeeCee James, who likes her mysteries cozy! Thank you, CeeCee for taking the time to chat to me. Please sit down, get comfortable and let's begin.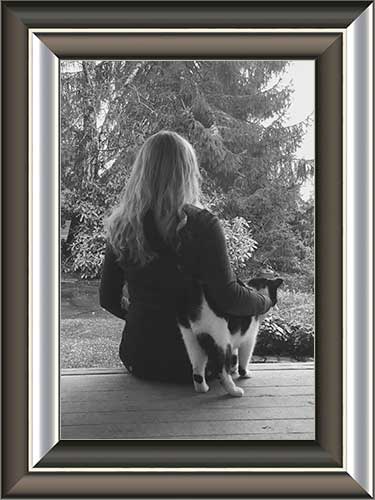 About CeeCee James
CeeCee James is a wife, mom of four rambunctious kids and pet mom to two mini-dashchunds. She's always loved to read and always had her nose in a book– getting her into trouble at school when she'd sneak it in her text books.
What's the name of your new book?
The Sour Taste of Suspicion
Tell us a bit about your book
The only thing worse than living in a haunted house is somebody trying to make you the next ghost.
When Elise takes a position at spooky old Montgomery Manor as companion to her friend Lavina's great aunt, she's expecting an easy job for the holidays. What she doesn't expect are dead bodies, ghosts and a murderer who's picked her as the next target.
Delving into the secrets and tragedies of the past, her only clue is a doll's house from which pieces keep mysteriously disappearing. But what is the connection between the doll's house and the real one? Is Montgomery Manor really haunted, or is there something even more sinister afoot?
Elise will have to use all her ingenuity to answer the questions–and fast, or she just might find she's the house's newest ghost.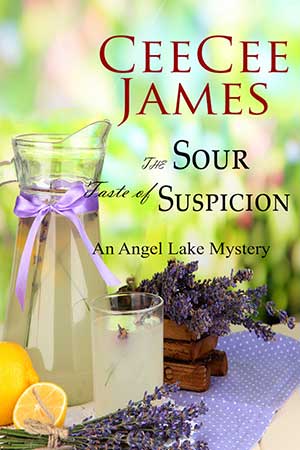 What do you consider to be your best accomplishment?
My best? Definitely my sweet children. They are gifts to me, and I've done my best every single day to be a good parent to them. As far as separate from that, I'd probably say my memoir, Ghost No More. It won 2016 best memoir this summer.
Where do you see yourself in 10 years?
Hopefully with lots of grandchildren I'd love to travel and have more speaking engagements.
Have you always liked to write?
Absolutely! I've always had a pencil in hand scribbling away at one story or another.
What writing advice do you have for aspiring authors?
My advice would be this— Write your first draft without picturing someone reading it over your shoulder. Don't worry if it's good or bad, just get it out.
How long does it usually take you to write the first draft of a book?
I can usually get through a first draft in 8 weeks. I do better if I keep going, one book after another, rather than take a break. It keeps my head in the game and the scene and world fresh in my mind.
What are you working on now?
I'm working on book four of the Angel Lake Mysteries. I'm super excited about this one!
Can you give us a few tasty morsels from your work-in-progress?
I have to come up with a new tag line for it. The tag line for The Sour Taste of Suspicion is— The only thing worse than living in a haunted house is somebody trying to make you the next ghost.
Why should a potential reader buy your book(s)?
I have several goals when writing my books. The first- to entertain the reader. I like my readers to leave my books feeling encouraged and even refreshed and ready for another. Most of all, I write to encourage anyone who needs to hear it that life is full of hope. This message burns inside of me, generated from a season in my own life when I needed to hear that message.
Why did you choose to write in your genre? If you write in more than one, how do you balance them?
I've crossed a few genres, which really breaks the cardinal rule in publishing. But my genres represent my own journey in life. The first series is my Ghost No More memoir series. I then started my inspirational romance, which allowed me to share a few more of my true stories in a fictional way. Then I moved to Cozy Mysteries, which has been delightful because it's a fun puzzle I have to figure out every day.
Of all the characters you have created, which is your favourite and why?
I'm not sure I have a favorite. I like Miranda from Wrecked and Yours. I experienced homelessness as a teen, and many of her struggles were things I could personally relate with.
I liked Cassie from A Beautiful Wreck because she's so brave.
I like Elise from the Angel Lake Mysteries because of her inquisitive nature. And her best friend, Lavina, cracks me up with her proper Southern belle effect.
Where can readers go to discover more about you and your books?
Facebook | Amazon Author Page
---
The Sour Taste of Suspicion is out now!
Available formats: ebook and paperback