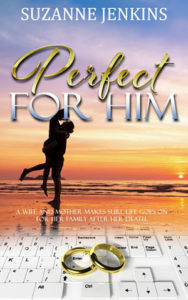 Today I had the opportunity to speak with multi-genre author Suzanne Jenkins, whom I'm lured away from her cozy home with a suggested trip to Costco. Thank you, Suzanne, for taking the time to chat to me. Please sit down, get comfortable and let's begin.
About Suzanne Jenkins
Suzanne Jenkins writes contemporary fiction from an isolated location in the north San Diego county mountains, rarely coming down unless it's for a trip to Costco. A member of the Romance Writers of America, she also writes page turning Science Fiction, Mystery, and Crime Fiction. A former operating room nurse, she loves writing medical scenes, and researching to get details right.
Read More