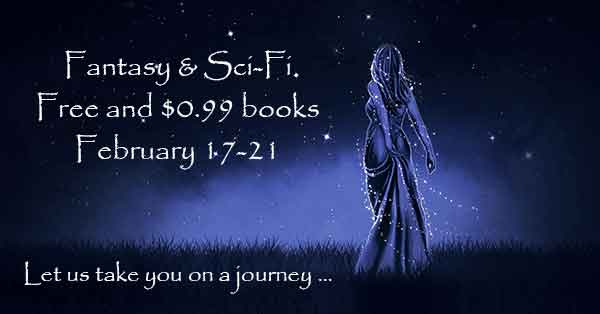 Sale on from Feb 17, 2016–Feb 21, 2016 (MST)
Welcome to the Fantasy and Science Fiction (Speculative) Super Sale! All books below are priced at $0.99 or FREE. With over 89 authors participating in this event, you're bound to find something you like.
Books for Adults are just a short scroll down. Click here to view Books for Teens and Young Adults.
Disclaimer: I haven't read most of the books on this list. Authors assigned their own movie ratings. There was no rating for MA (mature audiences), so some books that are rated R may actually be MA. Also, please check the price of any books you are interested in before making your purchase. As this is a world-wide sale, some books will go on sale up to 24 hours earlier or later, and may end 24 hours earlier or later.